Dermal Fillers + Bio Stimulators at RN Esthetics
Why choose RN Esthetics for Dermal Fillers and Bio Stimulators?
Our team of NPs and RNs have extensive experience and training with Dermal Fillers. We are ranked as a 100 Allergan practice (the makers of BOTOX® and JUVÉDERM®) and a Galderma Presidential practice (the makers of Dysport® & Restylane®). We have received intensive hands-on training with the world's leading physicians and nurses and are constantly perfecting our craft. We do this all day, every day, not just on the side, between surgical cases, or monthly at a 'day spa'. Our safety record is exceptional. Our team is skilled in the advanced technique of microcannulas, minimizing down time and risk for our patients. Our skill level and expertise have made us a multi-year winner of 'Best Medical Spa' by Northshore magazine (Editor's and Reader's Choice) and we've also been featured in Boston magazine and the Boston Voyager!
What are Dermal Fillers?
Dermal Fillers are most often made of Hyaluronic Acid (HA), a sugar substance that the body produces naturally.
Dermal Fillers can be strategically placed to help lift, contour, soften, plump and volumize areas you want to improve the cosmetic appearance of with little to no downtime.
Commonly treated areas include lips, marionette (frown) lines, cheeks, eye hollows, backs of hands and more. RN Esthetics uses only the most trusted U.S. brands with proven results.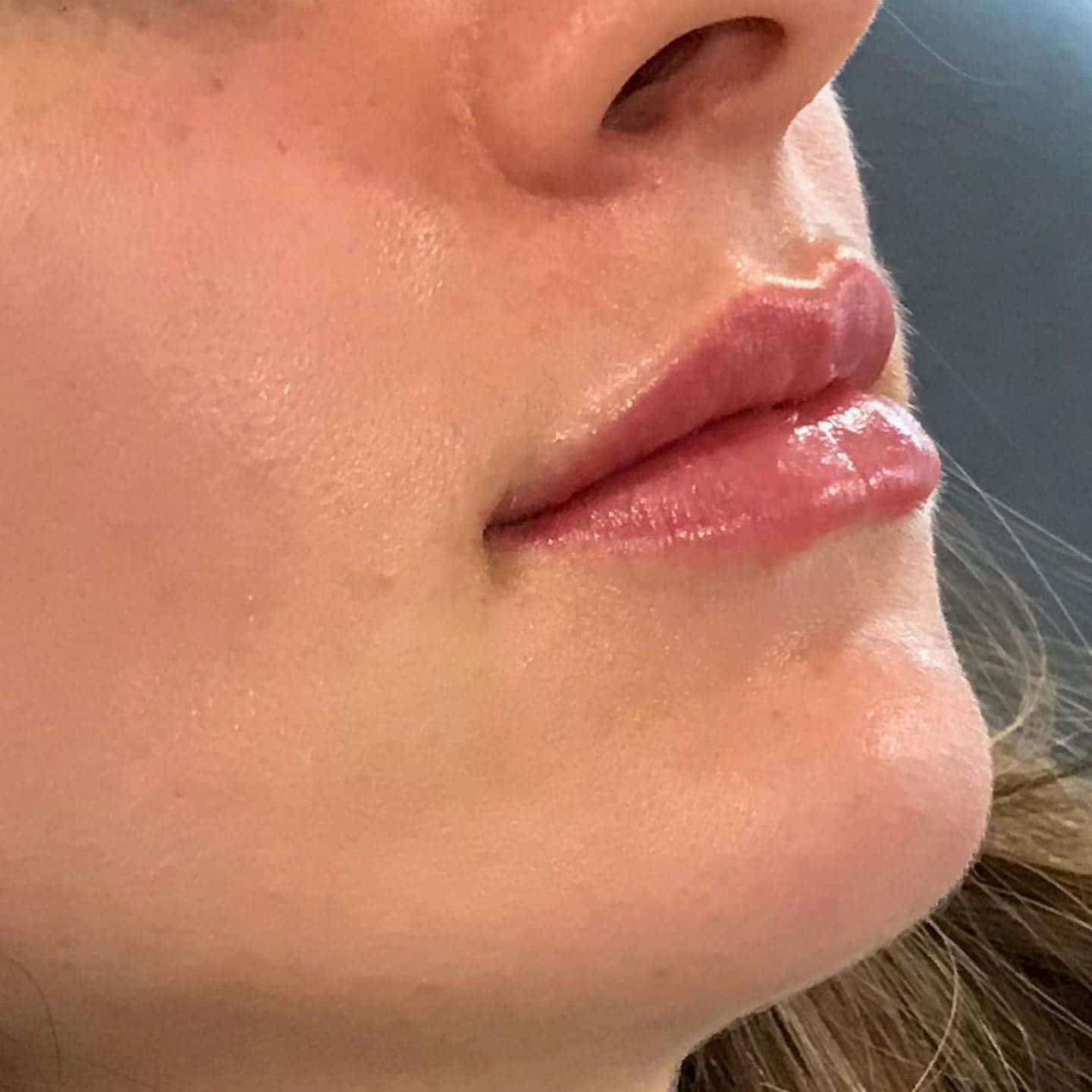 JUVÉDERM® & RESTYLANE
®

Family of Fillers includes:
JUVÉDERM VOLBELLA® XC
This JUVÉDERM® filler is a hyaluronic acid-based filler used to hydrate and subtly plump lips and soften the lines around them.
JUVÉDERM VOLLURE® XC
Juvéderm Vollure XC® softens moderate to severe facial lines to create a smoother appearance around the nose and mouth. It can be molded and is soft enough to move naturally with facial expressions.
JUVÉDERM VOLUMA® XC
For the cheeks, Voluma is a game changer because it combines support and natural results. Our team loves this filler in the cheeks, jawline and chin area.
Restylane®
Restylane was the first HA filler to hit the market. This is a soft gel made with hyaluronic acid (HA) that acts like your body's own naturally made HA. Restylane is commonly used to soften lines and folds and plump lips.
Restylane Lyft®
This Restylane HA filler has structure and support and is FDA approved to add fullness to the cheeks, mid face and back of the hands.
Restylane® Refyne™, Defyne™ & Kysse™
These fillers are the next generation of dermal fillers using XpresHAn Technology™. This technology stretches and allows for treatment of lines and folds while keeping your natural expressions. Kysse™ was just FDA approved in the US for lip augmentation lasting up to 12 months.
What are Bio Stimulators?
Bio Stimulators are different than dermal fillers.
These treatments are injected in order to stimulate the production of natural collagen by the body. They require a healthy immune response to grow collagen and results happen over time, not right away.
We carry two types of bio-stimulators in our practice, Radiesse and Sculptra.
Read more about these treatments below.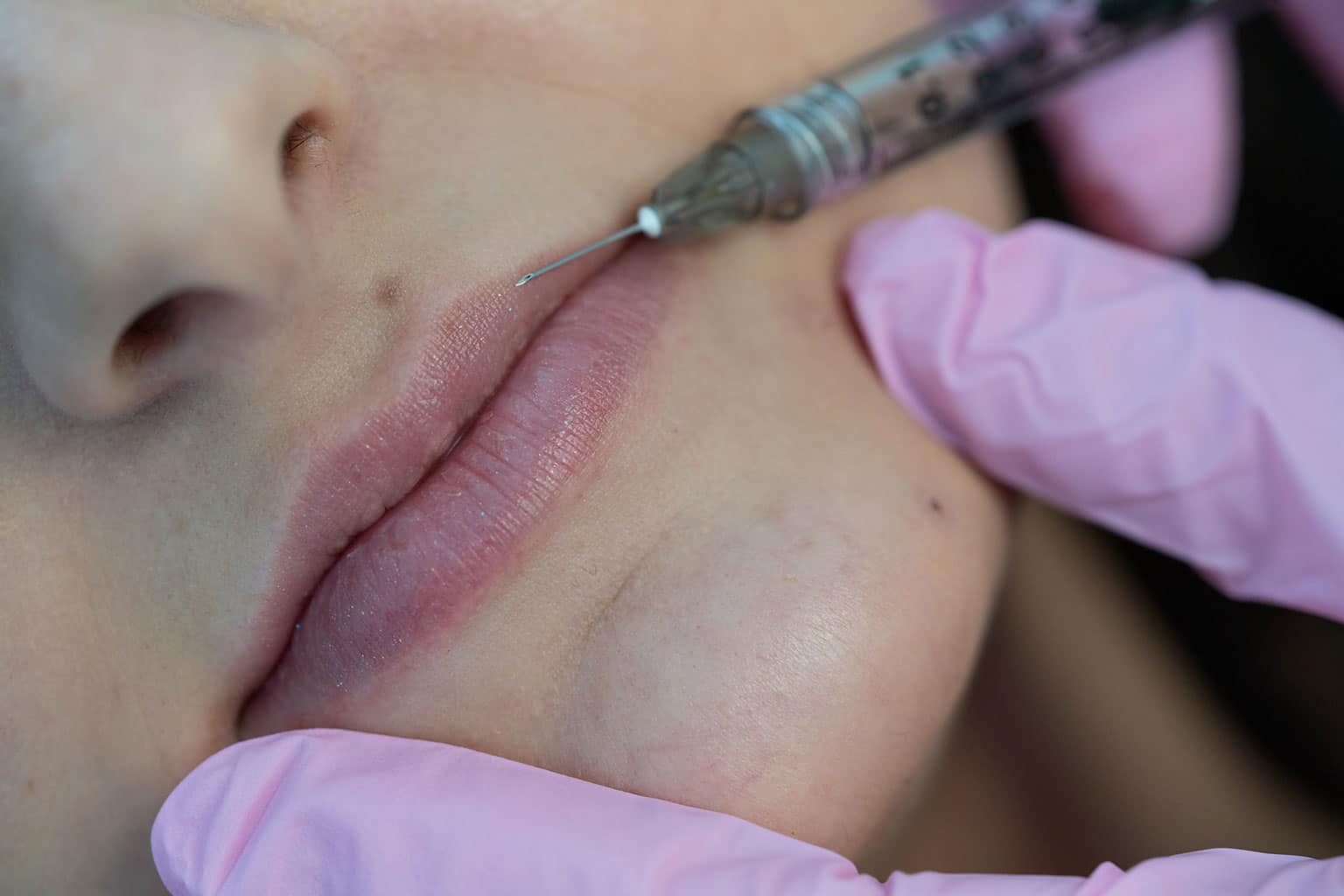 RADIESSE
Radiesse is an FDA-approved Dermal Filler used to smooth moderate-to-severe facial wrinkles and folds, such as nasolabial folds (the creases that extend from the corner of your nose to the corner of your mouth). Radiesse is also used to correct volume loss in the backs of hands. Unlike most fillers, Radiesse is not a hyaluronic acid (HA) filler, but rather a calcium hydroxylapatite filler, which can help to stimulate your own collagen production.
SCULPTRA
Sculptra Aesthetic is different than Fillers. Sculptra is made from poly-L-lactic acid (PLLA), which stimulates your body's natural production of collagen. Clients love how natural they feel and the fact that they are signaling their own body to grow more collagen. With Sculptra, multiple sessions are performed and the results happen gradually over many months and can last 2+ years.
Dermal Filler and Bio Stimulator Treatment Plans
Most Dermal Filler and Bio Stimulator treatments require multiple products over a series of treatments for optimal correction. Our staff will often recommend a 360° treatment plan following a full consultation. Correction is based on multiple factors including your age, volume loss, the area to be corrected/treated, and your goals. Maintenance is required and individual results will vary.
Important Safety Information
Please visit the official site of the filler(s) and/or bio-stimulator(s) you are interested in for important information including FAQs, contraindications, patient safety and more.