Pro Education Training For Professionals With NP Aesthetic Consultants
What is NP Aesthetic Consultants?
NP Aesthetic Consultants is a peer to peer educational service founded by Michelle Doran, NP. Ms.Doran is a Board Certified Nurse Practitioner, Allergan Trainer, expert injector, and the Clinical Director of RN Esthetics. She, along with RN Esthetics co-founder Linda Vecchione, have trained with some of the top injectors in the nation including Dr. Maurico DeMaio, Dr. Arthur Swift, Tom Van Eijk, Emily Schultz, Julie Horne and The Consultant Clinic in the UK. NP Aesthetic Consultants offers expertise to empower other medical colleagues that want to hone their skills and strive to become experts in their practice.
What pre-qualifications do I need?
Providers need BOTOX® and Dermal Filler certification prior to any hands on training. You must be an MD, NP, PA or RN with malpractice insurance and a Medical Director as appropriate.
What training do you offer and what are the fees?
Our most popular trainings are listed below. Please inquire if there is a specific area you are interested in that you do not see listed.*
• Business Coaching + Medical Aesthetic Branding
Not sure where to even begin, what the regulations are or how to get your practice off the ground and profitable? This is the perfect way to get going.
Fee: $200 for 30-minutes or $350 for 60-minutes by phone/text/email
• Shadow Day
We offer the opportunity to shadow our pros during a typical injector day.
Fee: $750 for 7-hour shadow day; Shadow days are hosted at our locations.
• Hands on training
The best way to learn injection techniques including off label dermal filler treatments and cannula.
5 hours $3000, plus travel expenses (up to 2 individuals)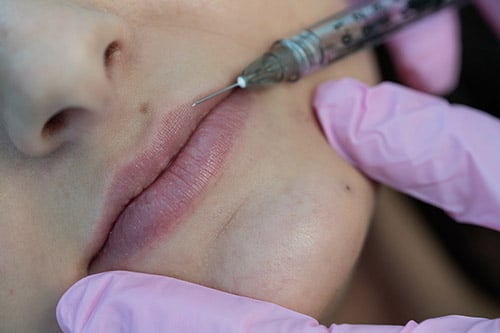 *These programs are not accredited by any school and do not include future continuing education.
*These programs do not insinuate future interview or employment with RN Esthetics.
* Travel time, expenses, and/or sharing of protocols are an additional fee.
* Previously trained providers will receive a reduced consulting fee.
* For private trainings at your practice location, you must provide your own models and U.S. approved product. Travel fees apply.